Free iOS Dot Grid Sketch Paper
Perfect for iOS, these dotted wireframe papers have all of the UI Elements marked down the sides, as well as half, third, and fourth markers along the top.
These are the wireframe papers included in the download:
Designed for iOS 7:
iPad Air - Landscape
iPad Air - Portrait
iPhone 5 - Landscape
Designed for iOS 10:
iPhone 5 - Portrait
iPhone 6 - Landscape
iPhone 6 - Portrait
iPhone 6+ - Landscape
iPhone 6+ - Portrait
They come in both landscape and portrait mode for each device, so you have the appropriate UI & distance markers for any project.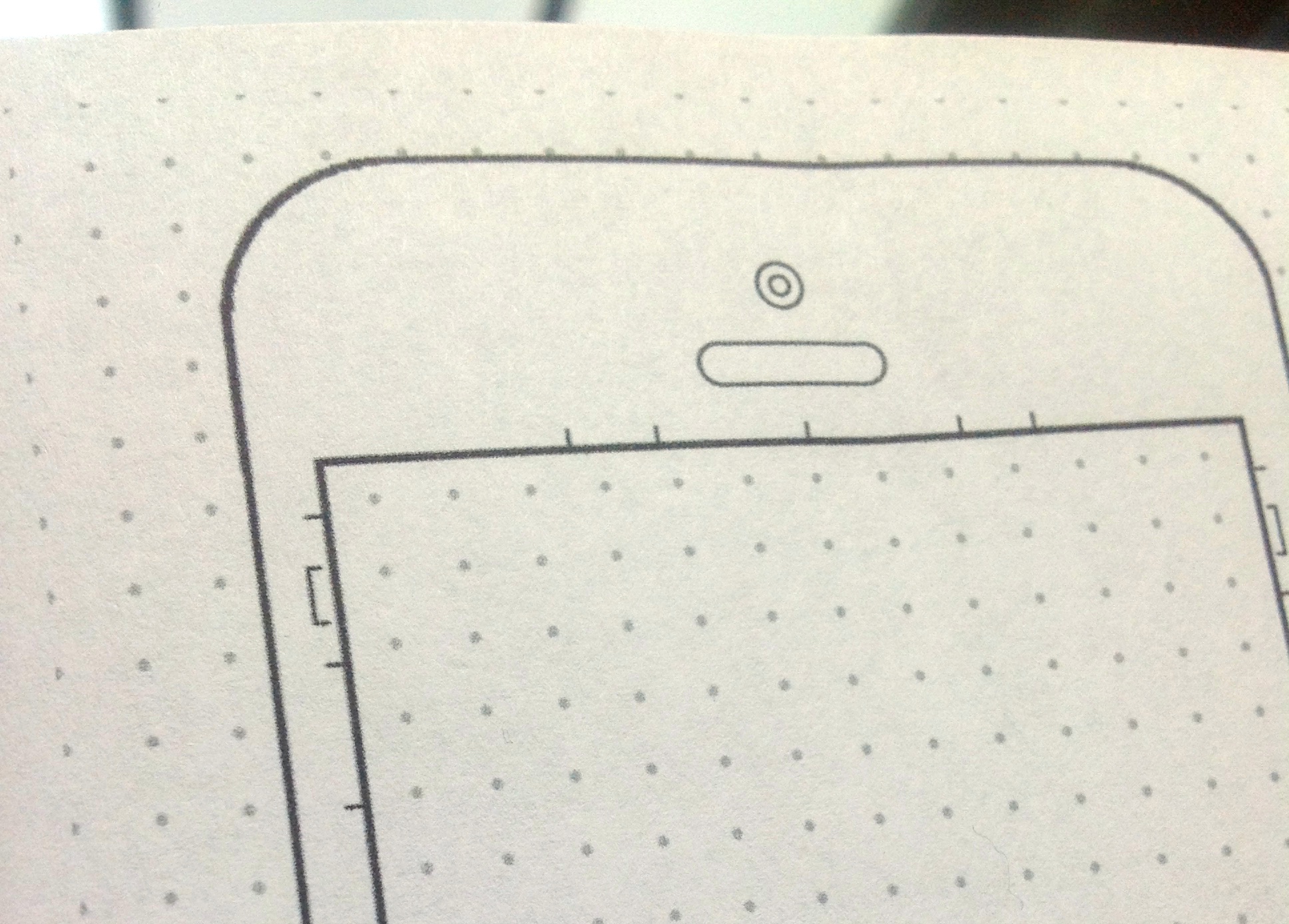 How to use these files:
There are markers for 1/2s, 1/3rds, and 1/4ths along the top and bottom of the screens.
There are also markers for UI elements:
Status Bars
Headers
Search Bars
Footers
Side Bars (iPad)
There are button size guides for the header and footer buttons
The half markers (side bars on iPad) and header markers line up with dots, so you can always draw straight lines without a ruler.