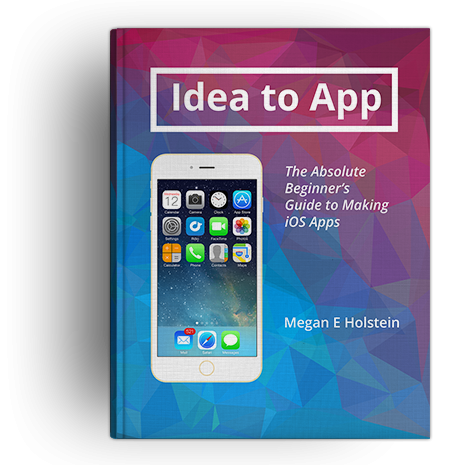 A complete guide on how to make your own apps.
Idea to App explains exactly how to make your own app, start to finish. Designing, building, and marketing, all in one place.
Over 100 pages of detailed content on every aspect of making an app. What designs you should chose, should you learn code or hire someone, and how to market, and dozens of other questions answered.
This is a gold mine for anyone craving to learn how to convert an app into a booming business and must-have for its consumers.
Jake Larkin
Download a sample chapter now
<!– Form starts here –>
---
What you will learn with this ebook
App Design Essentials
Easy design principles that every app must follow in order to look impressive, wow, and be easy to use.
Business Model Development
How to make a sustainable business out of app development. In other words, how to make money while making apps.
Getting Your App Made
There are many ways to make an app. This ebook will take you through each of the different methods, their pros and cons, and will help you select the one that is best for you.
The Marketing Basics
Simple, inexpensive things you can do to dramatically boost your app sales.
Picking A Team
Picking the wrong people can ruin your app. This ebook will take you through how to select a great team of people, the first time.
Everything Else
When you make an app you also need a website, a support email, and supporting infrastructure. This ebook will take you through how to create these without wasting time or money.
Table of Contents
Idea to App is broken into three basic sections:
Design
Refining Your Idea
Website
Idea Validation
Business Models
Fair Pricing
Planning Your Product
User Experience Design
Design Personality
Development
Funding Sources
Choosing a Development Method
Hiring Developers
Code Add-Ons
Beta-Testing
Deployment
Pre-Launch Marketing
App Store Listing
Mailing List
Social Media
Online Community
App Video
The Press
Advertising Space
Discounts & Promotions
Frequently Asked Questions
What formats are available?
The Gumroad package includes the cover image, a .epub file, a .pdf file, and a receipt. More formats can be created on request.
Do you have a paperback edition available?
There used to be a physical edition of the book for sale, but not anymore. If you're really interested in the physical version, reach out and we can work something out.
How long is the book?
There are 197 pages in the .pdf file. As a paperback textbook, this would be about half an inch thick, eight inches tall and six inches wide – no 30 page eBook.
Do you offer returns?
Of course – there is a money back guarantee. You want your money back, I'll give it to you, and all I'll do is ask for feedback. If you dislike my book so much you want a return, I shouldn't be taking your money anyway.
Idea to App was a phenomenal read… My favorite section was the section regarding how to gain traction and promote your idea. Holstein created a great list of examples and information that has helped me build a stronger marketing plan.
Nate Grose
Get it now. Pay what you want.
Idea to App doesn't have a fixed price. Instead, you pay what you think is fair. Why? A few reasons.
It makes Idea to App accessible to people who are just getting into the app game and don't have a ton of money to spend. I know what it feels like to be money-conscious and new to the game.
It's fairer to you, the buyer. This way, you'll never feel like you're paying more than you should have.
It allows enthusiastic fans to give more than the minimum, which means I can keep creating stuff for you.
Honestly, it's a better system. If everyone paid what they could, the world would be a better place.
About the Author
Megan E Holstein
Megan Holstein is an entrepreneur, writer, and lifestyle enthusiast. She is the founder of Pufferfish Software, and the author of Idea to App. She is a senior at OSU pursuing an Information Systems Business degree, and has a CAPM in project management. She and her work have been featured in Inc. Magazine and Business First. She has been given industry awards by the Entrepreneur Organization and the YWCA.